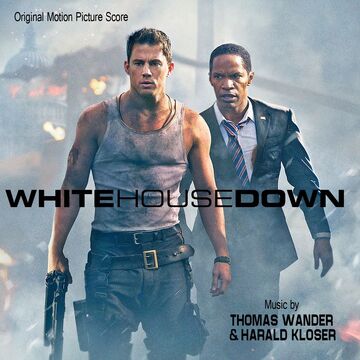 The White House Down Soundtrack
 was composed by
 Thomas Wander
and
Harald Kloser
.
The score was applauded by film critics and audiences alike.
Description
Edit
White House Down was scored by Thomas Wander and Harald Kloser, who had composed the soundtracks for "Anonymous" and "10,000 BC" previously. The audio CD was released on July 23, 2013 by the label Varese Sarabande. The score was lauded for the balance between action and emotion in the tracks, and the basic feel and mood of the score is driven by sounds of patriotism, heroism and action, with triumphant undertones. The soundtrack is a little more than 50 minutes long.
Track Listing
Edit
Ad blocker interference detected!
Wikia is a free-to-use site that makes money from advertising. We have a modified experience for viewers using ad blockers

Wikia is not accessible if you've made further modifications. Remove the custom ad blocker rule(s) and the page will load as expected.